The owl hangs on the wall, and has small hooks on its wings to hold necklaces and such. It also has magnets under its tail feathers that hold hair clips.
This was a dead bonsai tree that I gave new life to.
I painted it with acrylic, attached tissue paper where the leaves once grew, and ran LED's with electronics through the branches.
It Lights up!
Photo Manipulation Project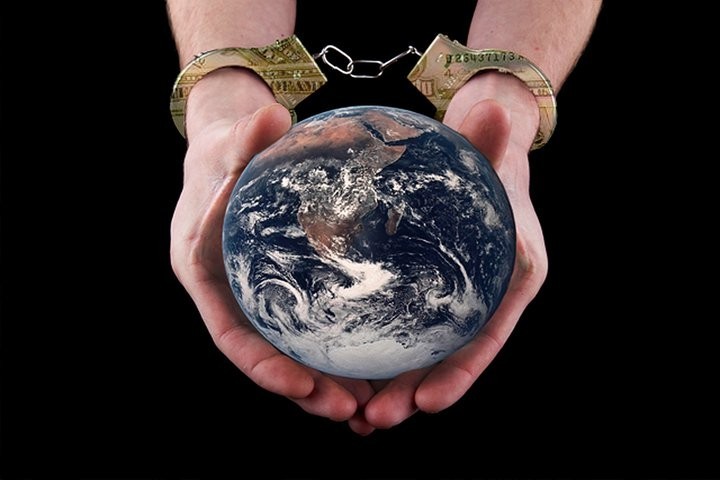 A longtime coworker and I collaborated to create an image that reflected humankind's struggle between the balance of economy and the planet that we inhabit.
Sometimes, humans lose sight of what is most important and sacrifice the well being of our planet for financial gain.